minimum fee 489 € includes up to 4 guests, every extra guest is 30 €       

  4h   

Start: Possibility to choose    
Language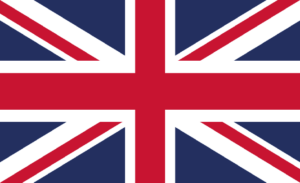 (private tours in English, Estonian and Russian)
Experience the ultimate Tallinn adventure by combining two of the city's most iconic areas in one unforgettable tour. Join us as we embark on a journey that seamlessly blends the bohemian charm of Kalamaja with the timeless beauty of Tallinn's Old Town. This unique combination allows you to witness the best of both worlds in a single excursion.
Our adventure begins with a delightful cycling trip through the captivating neighborhood of Kalamaja, often referred to as Tallinn's "hipster village." Pedal your way through its enchanting streets, adorned with charming wooden houses and vibrant street art. Immerse yourself in the vibrant atmosphere of Kalamaja and discover the hidden gems that make this neighborhood a cultural hotspot. We will also explore the city's best market, where you can indulge in the flavors and aromas of local delicacies.
Leaving our bikes behind, we will then embark on a captivating walking tour through the UNESCO-protected medieval Old Town, one of the best-preserved in Europe. Step back in time as we wander through cobblestone streets, marvel at medieval architecture, and uncover the secrets that lie within the city walls. Our knowledgeable guide will regale you with fascinating stories that connect the old Estonia with the new, providing insights into the rich history and cultural heritage of this remarkable city.
By combining cycling through Kalamaja with a walking tour of the Old Town, you will have the opportunity to witness the diversity and contrasts that define Tallinn. From the bohemian spirit and creative energy of Kalamaja to the timeless beauty and historical significance of the Old Town, this tour allows you to explore two of the city's most cherished areas in a seamless and efficient manner.
Our expert guides will ensure that you receive an immersive and comprehensive experience, offering valuable insights into the unique characteristics of each location. Whether you're a history enthusiast, a culture lover, or simply seeking a one-of-a-kind adventure, this combined tour promises to leave you with unforgettable memories and a deeper understanding of Tallinn's rich heritage.
Don't miss out on the opportunity to witness the best of both worlds in Tallinn. Join our cycling and walking tour today, and let us guide you through the vibrant streets of Kalamaja before immersing yourself in the medieval marvels of the Old Town. This unique journey will showcase the diversity and beauty that make Tallinn a truly exceptional destination.
Adventure includes
Knowledgeable and entertaining guide
A comfortable city bike, a helmet and reflective braces to be used during the tour
An audio device to be used during the tour. Audio device allows to hear the guide better and keep distance from other participants at the same time
Important information
Cycling trip takes place in all weather conditions, dress accordingly, layered clothing advisable.
We kindly recommend arriving to the meeting point 10-15 minutes prior to the departure in order for us to help you set your bike and to receive the helmet and audio device.
Interested in booking? Send us a private tour request.