starting from 25€       

  2 h   

Start: Balti Market        

5 km
Language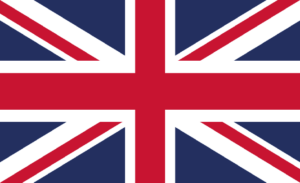 (private tours in English, Estonian and Russian)
Welcome to Kalamaja, a vibrant district in Tallinn that seamlessly blends history, creativity, and innovation. Embark on our captivating walking tour and discover why this district has become a must-visit destination. Immerse yourself in the enchanting atmosphere of Kalamaja, where past and present coexist in perfect harmony.
Kalamaja, often associated with hipsters, trendy cafes, art, and entrepreneurship, has a rich history that dates back to a time when it was a bustling industrial area. Join us as we trace the region's roots, where heavy industries once heaved with smoke and machinery echoed through the streets. Delve into the tales of colorful characters who once inhabited this thriving industrial hub.
As we wander through the charming streets, you will learn about the transformation of old Kalamaja into the cozy urban village it is today. Discover the stories behind the revitalization of this district, as the innovative new population breathed new life into its historic buildings. Explore hidden gems that showcase the district's creative spirit, from vibrant street art to trendy cafes and quirky boutiques.
Our walking tour will awaken your senses and inspire your creativity. Feel the energy of the district as you absorb the vibrant colors, unique aromas, and lively sounds that fill the air. Let your imagination run wild as you immerse yourself in the artistic and entrepreneurial spirit that permeates every corner of Kalamaja.
By joining our walking tour, you will experience the best of Kalamaja in a comprehensive and immersive way. Our knowledgeable guides will share captivating stories, intriguing historical facts, and insider tips that will enhance your understanding and appreciation of this remarkable district.
Kalamaja's charm and authenticity make it a sought-after destination for locals and tourists alike. By exploring this district on foot, you will have the opportunity to truly soak in its atmosphere, interact with its friendly residents, and discover hidden gems that might otherwise go unnoticed.
So come, let our walking tour of Kalamaja be your gateway to the heart and soul of this captivating district. Uncover its rich history, marvel at its transformation, and be inspired by the creativity that abounds. This immersive experience will leave you with a renewed sense of energy and a wealth of memories to cherish.
Book our walking tour of Kalamaja today and unlock the secrets of this remarkable district. Experience the best of Tallinn's urban village, where past meets present and innovation thrives.
Adventure includes
Knowledgeable and entertaining group leader
An audio device to be used during the tour. Audio device allows to hear the guide better and keep distance from other participants at the same time
Important information
The tour takes place in all weather conditions, dress accordingly, layered clothing advisable.
We kindly recommend arriving to the meeting point 5-10 minutes prior to the departure.
Interested in booking? Send us a private tour request.